Endless Tilt & Tap - Uncool Frank available now!
Firewood Software's first release, Uncool Frank, is now available on the App Store. Uncool Frank uses a rare blend of the device's most interesting features. One must coordinate tilting and tapping to master the game and achieve the highest score. Facebook integration, Game Center achievements and leaderboards, and more combine to make this a full-featured, addictive experience, where any mistake could be your last.
Uncool Frank is a fast paced breakout style action game that uses tilt in all directions to control movement in a unique way. The paddles used to trap the ship move based on the position of the device in space. The player must simultaneously tilt the device and also tap on the screen in order to stay alive and increase their score. Every time the ship hits one of the player controlled paddles and every second that passes, increase the player score. Powerups pop up on screen, the player must tap them to increase their multiplier and consequently increase their score. You only have three lives to make the high score and any mistake could be your last.
Tilt your device to control 4 paddles!
Accumulate huge multipliers to score tons of points
Watch out for "space junk" which could have bizarre effects
Set high scores and prove to your friends who's the best
Prove your skill by unlocking achievements
Challenge your friends
Go play!
App Store
http://goo.gl/CDWcC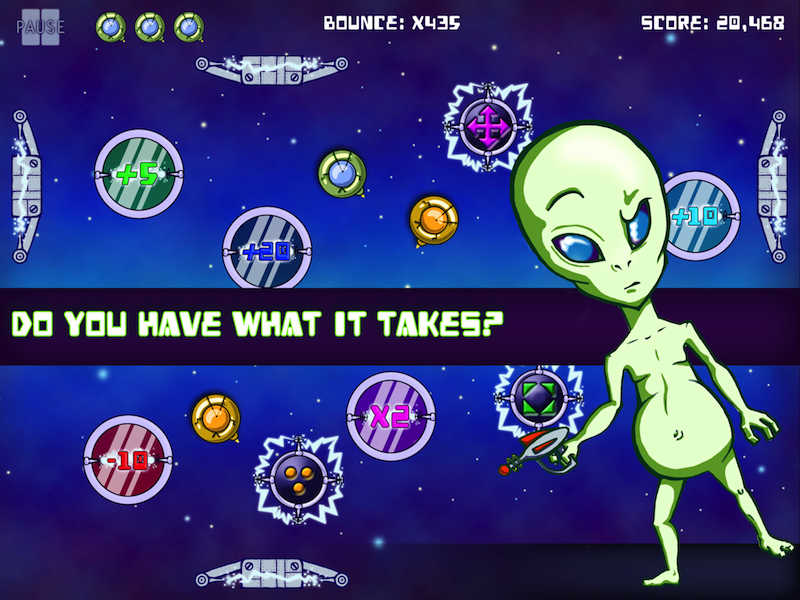 Twitter:
twitter.com/FirewoodGames
Facebook:
facebook.com/FirewoodSoftware
Contact:
contact@FirewoodSoftware.com
Company Information
Dallas, TX, Firewood Software was founded in 2012 by Matt Daughtry and Mary Scoville. We're a small development company, dedicated to making truly fun games. Being a small company gives us a great opportunity to really connect with our players. We welcome and request any and all feedback all day every day.